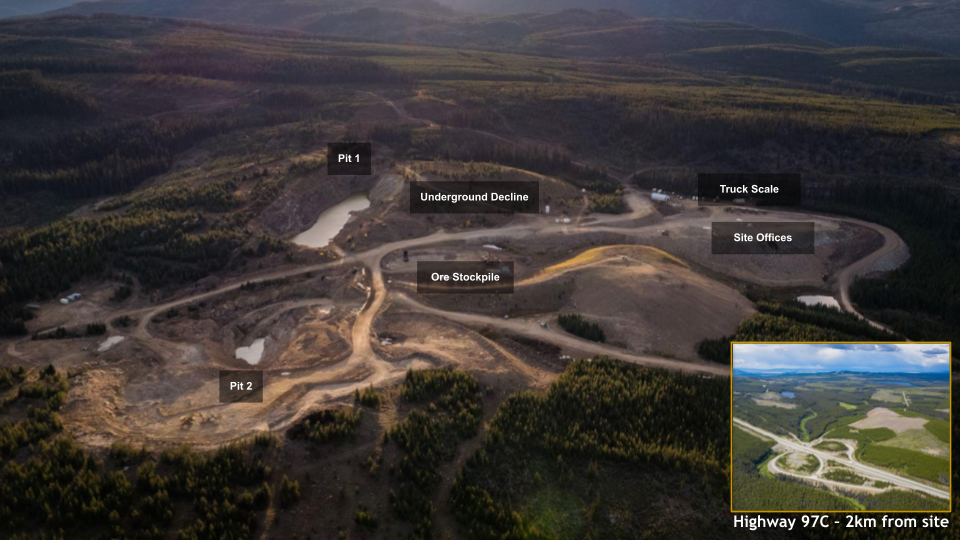 LOCATION
Located between Kelowna and Merritt BC
Commuting distance – No camp required
2km off all season highway and the Elkhart Lodge – future commercial cardlock gas station, diner and motel.
READY TO EXPAND
Siwash North zone resource estimate
Successful Phase 1 & 2 drill program and currently beginning Phase 3
Eight other zones all showing similar grades and structure
21,187 hectare Hectare Land Package
TURN KEY OPERATION
2 established pits with high grade mineralization at near surface and at depth
Mining Permit awarded on Oct 29 2021
Ore stockpile pad
Water management infrastructure in place
135,808m of historic drilling ($30m to replace)
GEOLOGY – REGIONAL OVERVIEW
The Elk Gold Project is host to a gold-bearing mesothermal quartz + sulphide vein deposit.
High grade gold veins hosted by intrusive and volcanic rocks.
Gold mineralization occurs within structurally controlled pyritic quartz veins.
The mineralized veins strike east-west and occur along the discontinuity between the Nicola volcanic group and the Osprey Lake Batholith.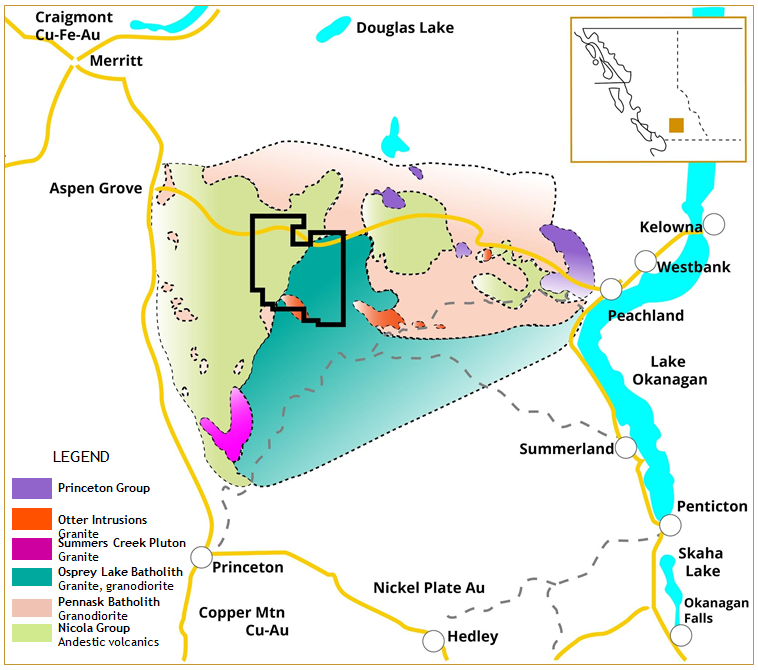 GOLD MINERALIZATION AT THE ELK GOLD PROJECT
Previous drilling confirms that the Elk Gold Project hosts multiple gold mineralized zones within the 21,187 hectare property boundary. The Elk Gold is a mesothermal, intrusive related, gold vein system.
Gold occurs in pyritic quartz veins along with minor base metals. Quartz veins occur in fractures and shears within a granitic intrusion.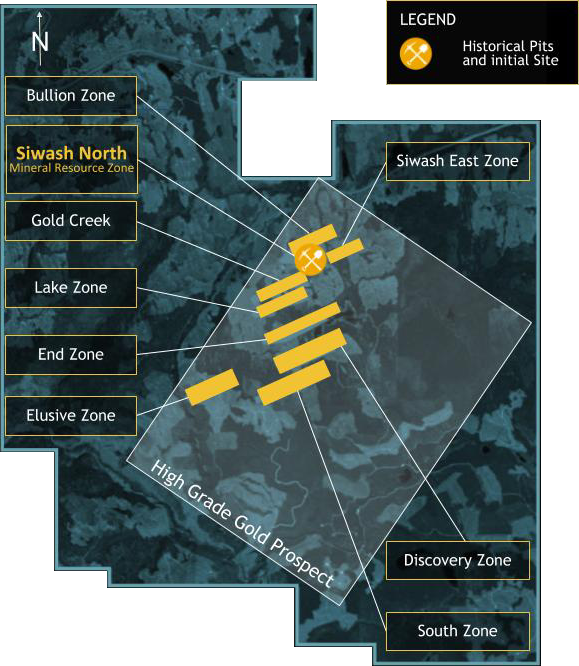 Siwash North includes a total mineral resource of 651,000 oz of Measured & Indicated and 159,000 oz of Inferred.